We're delighted to announce we have received a grant of £100,000 from The National Lottery Community Fund Scotland Improving Lives programme.
Our Youth Action Group Face Equality project will support our Youth Action Group, a group of young people aged 10 to 25, most of whom will have a visible difference, to campaign and educate through workshops in schools and through the media for Face Equality.
Thirty young people over three years will be supported by our Youth Engagement Officer. Training will be provided in media and campaigning skills, parliamentary influencing and public speaking.
Over 9,000 young people across Scotland are set to benefit from workshops with schools and youth groups.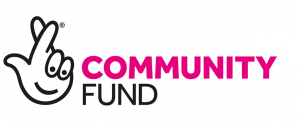 Marie McQuade, Head of Scotland, says: "Thank you on behalf of Changing Face's Youth Action Group and all the people with a visible difference across Scotland who will positively benefit from the change in attitudes that our work will achieve."
Thank you to The National Lottery, and to the millions of National Lottery players, for helping people in the UK with a visible difference.