I was born with a medical condition called cystic hygroma (lymphatic malformations). In layman's terms, I have cysts which form where I have lymph nodes, due to malformations in my lymphatic system.
Due to the nature of my medical condition, I've had so many medical procedures that I've lost count. I was regularly in and out of hospital for the first 13 years of my life. In the early 2000s, most of my major procedures were to improve my visible difference, and to give me a better quality of life.
This is something which I will always be grateful for, but this was of course difficult. It would be for any child who were to undergo multiple medical procedures from such a young age, for both themselves and those around them.
Personally though, the real challenge wasn't the medical procedures, but it was the mental aspect of growing up with a visible difference. This would often involve trying to deal with other people's reactions in public (looks, name calling etc), but also just trying to accept my medical condition.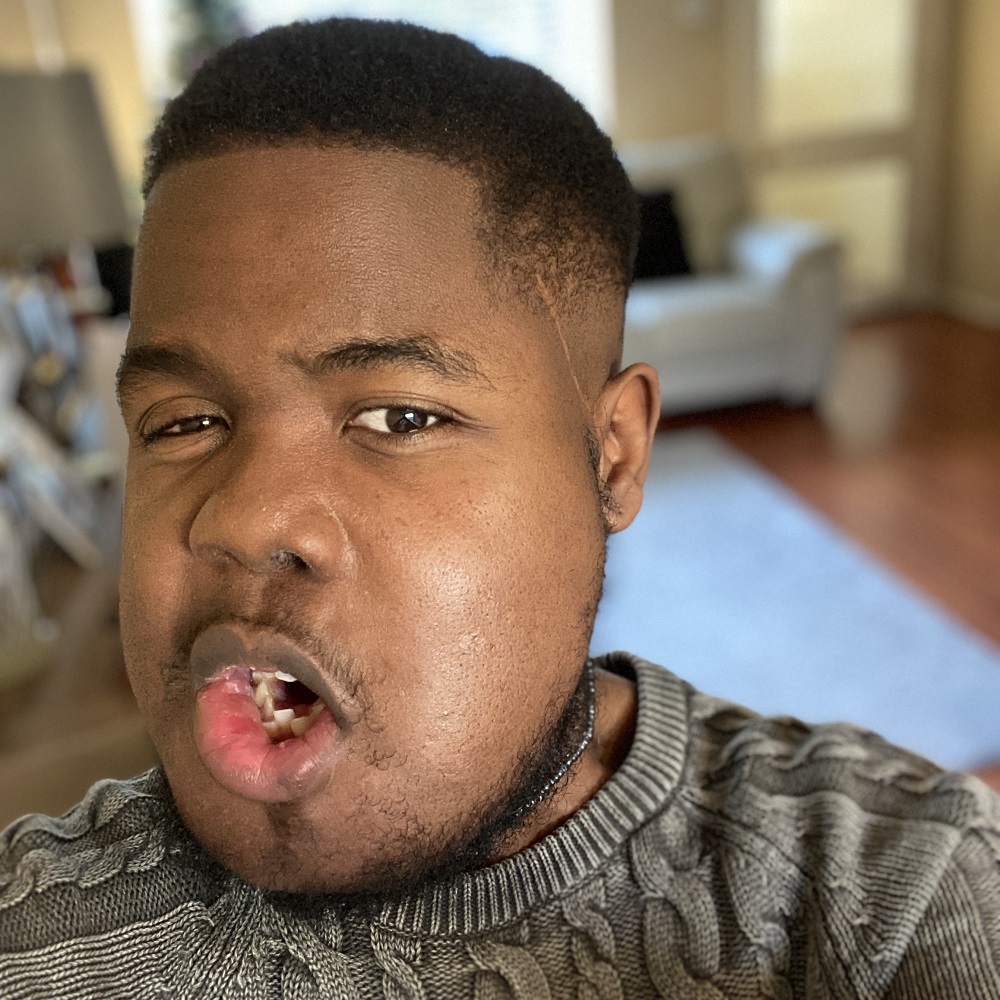 As a kid, it is difficult enough just trying to understand your emotions. For me it was even more difficult as I couldn't communicate or express how my visible difference (or treatment because of it) made me feel. When I was younger, I would get angry easily, especially at home.
At school however, depending on who you ask, some might say I was an angel… because I was! But on a more serious note, I think that attending a special needs school helped, because I was more comfortable being with other disabled children.
Even though I went to a school for children with disabilities, I still couldn't help but feel like I was in a bubble. I still felt like I was the only one who looked different. Of course, due to the nature of having a disability, everyone had differences. However, there were a lot of common attributes, for example being in a wheelchair, but there was nobody with a visible difference similar to myself.
Whilst I was perfectly comfortable in my school environment, I did not know, nor was friends with anyone who had a visible difference like myself. I did not have anyone to look up to, and I think for me that's one vital thing I wish I had as a kid. I wish I had someone who had gone through something similar, and that I could have looked up to (such as Adam Pearson who I now greatly admire).
I wish social media was more advanced back in my school days, and that I could have been part of Facebook groups, communicating with people with the same conditions (or similar). Unfortunately, that was not the case, but eventually as I got older, I did learn to accept who I was and consequently my medical condition.
Honestly, one of the biggest things that helped me get through everything was the rapper Eminem. Mainly because of how he 'owned his shit' – excuse my language, but it's true! For example, his final rap battle scene in the film 8 Mile, where he used advantageous self-deprecation in order to address a power imbalance between himself and his opponent. A pre-emptive strike, if you will.
Everything his opponent was going to say about him, he already said. That left his opponent powerless, with nothing to say or insult him about. That sort of ideology has helped me throughout life since, 'like sure I got a big head… but I know and own that so you can't hurt me with that'.
That helped me on my journey to self-acceptance. As a kid the visible difference owned me, and now I own the visible difference.
I'm going to end this piece by saying something I wish I heard when I was a kid. In your general day-to-day life, visible differences aside, find yourself as a person and own who you are. Most importantly, do not let other people tell you otherwise.