Georgie was born with Klippel Trenaunay syndrome, which affects a person's veins. For Georgie, it means her right leg and foot are swollen and noticeably bigger. She has to wear compression tights and different-sized shoes.
"The kids at school knew about my leg but I don't ever remember being bullied. Friends were understanding. If ever people stared, I would smile at them. Mum always used to say: "if people are staring, give them your biggest smile" and so that's what I would do.
"When I went up to secondary school, my mum and I had a meeting with my head of year and explained the condition. I also stood up and told my class about it, which cleared the air and meant there were no awkward questions."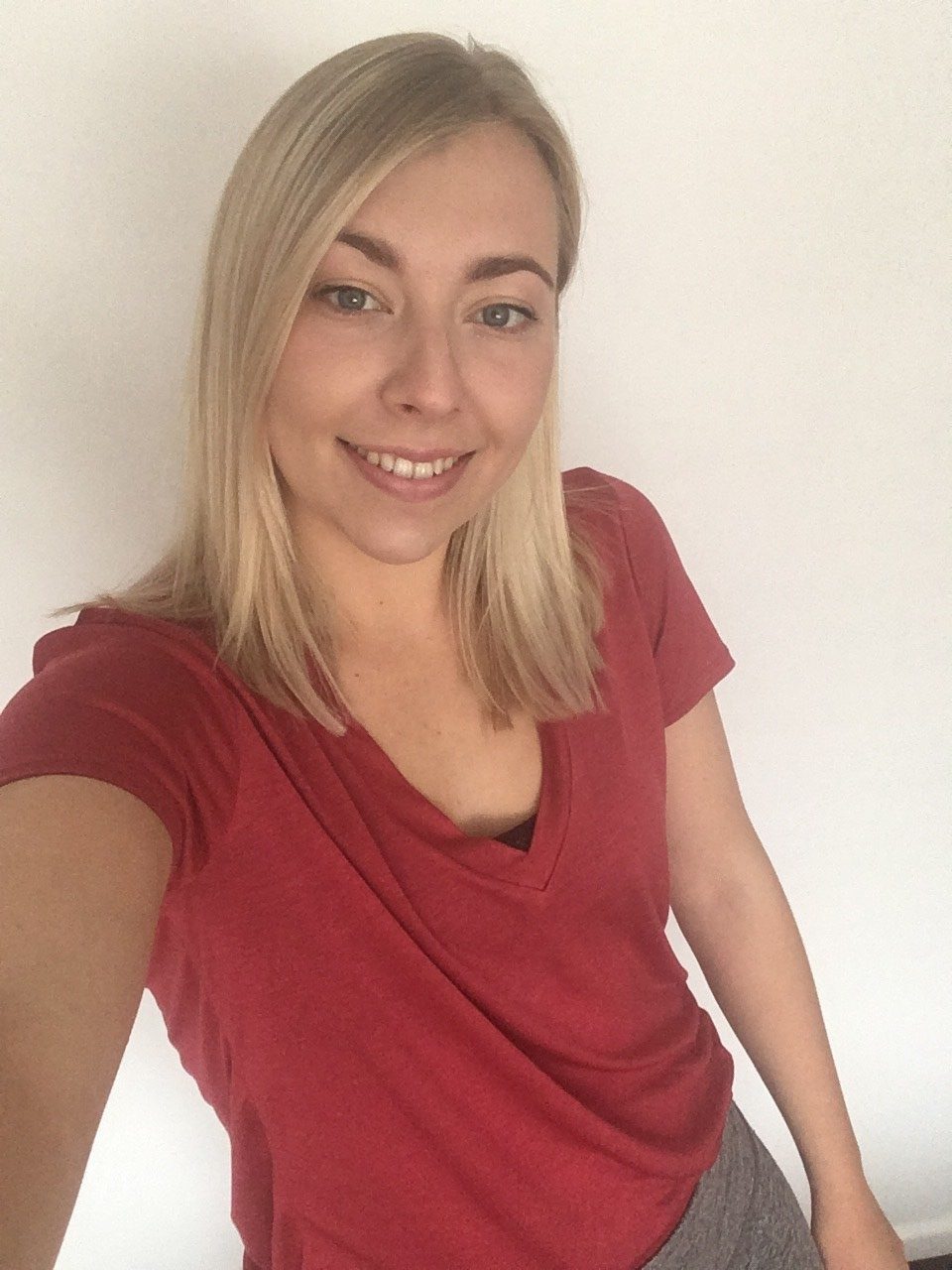 When it comes to work, Georgie says she's been lucky and has had mainly positive experiences, although there are a few situations that have been tricky. For example, there are certain things that Georgie needs in the workplace, including being able to take a break and walk around as well as having a stool so she can rest her leg.
"It's really difficult to know when to tell a future or current employer about my illness. When is the right time? I don't want it to affect whether or not I get a job, but there is always doubt. I cried at the last job interview that I went to. I was so nervous and so worried about telling them about my condition.
"The stool I need has to be tilted to allow the blood in my leg to flow properly. In one place where I worked, they wouldn't buy me one as the one I needed wasn't in their office supplies catalogue. They just gave me a load of boxes full of leaflets to use.
"In the second place, they refused to buy me the stool I originally asked for because they said it was too expensive. My boss kept trying to make me have a different, cheaper stool that wasn't suitable for my needs. They dealt with it in a very unprofessional way, which really annoyed me."
Georgie can hide her condition if she wants to. This used to be something she did a lot, but she found it very restrictive. She couldn't wear the clothes she wanted and during hot weather, the need to wear long skirts or trousers made her feel uncomfortable. These days she's not quite so self-conscious but it still bothers her.
"It's when I go on holiday that people stare and talk about me the most. Also, when it's hot my leg gets worse, but of course it's harder to cover up. It's not nice. They don't seem able to see past the compression garment on my leg. That's all they see; they are not seeing me.
"I used to have this mindset that I would expect the worse, so that if and when the worse did come I was prepared for it. Whereas now, I think that if people don't like it then they're not someone I want in my life."
Although her confidence has increased a lot over the years, Georgie says it can be hard at times. She suffers from depression and can sometimes struggle to share how she's feeling with friends. However, she says that being part of Changing Faces has really helped.
"I first came into contact with Changing Faces when I was 20. Ever since speaking with them, my feelings about my leg and condition have improved. They were the first people who understood me and opened the door for my acceptance of my visible difference."